Wrestling Preview
Bucs Pin Hopes on First Female Wrestler in School History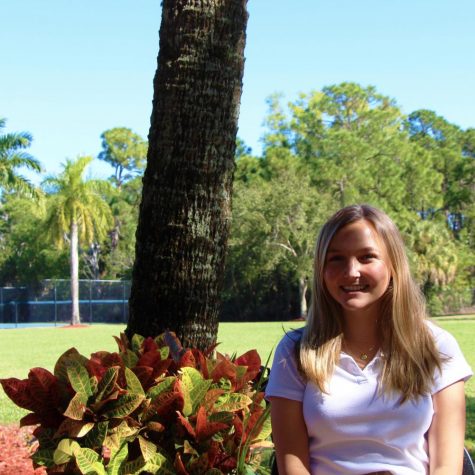 More stories from Nadia Poncy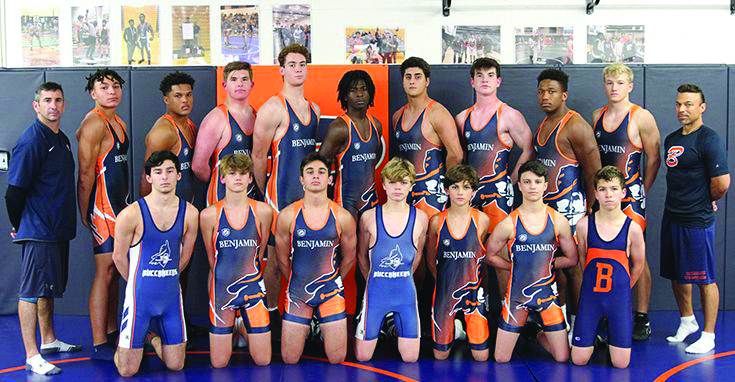 With seven new freshmen and three middle school students joining the squad, the 2020-2021 wrestling team has high hopes for this year's season.
Head Coach Frederick German sees many positives for the team this year starting with the fact that the team has garnered interest from more than 20 students, including 11 returning varsity lettermen.
Furthermore, German said, "This year for the first time we have multiple returnees, a total of four who posted winning records the previous year."
Among the squad's veterans is captain junior Jareth Bucilli who will be entering his second year on the team. Bucilli hopes for this year to be just as accomplished as last year's season.
"Going into last year I joined the team, and we hadn't won a dual meet in almost seven years. By the end of the season, our dual record ended up being 8-3 with a huge win over Seminole Ridge who always has a solid team competing in 3A [division]. [In] our individual outings, we never racked up huge points in tournaments, but [last year] we always had a few placers at every tournament," he said.
Of the new members on this year's wrestling team is junior Teresa Tuong, the first female to be part of the wrestling program at Benjamin. As her glass-ceiling-breaking season begins, Tuong admits that her anxiety is growing; "I'm really nervous and don't know what to expect since I've never even seen a match before."
Tuong decided to join the team as she was inspired by a fellow crewmate of hers from another school who is also the only female on her school's wrestling team.
In regard to Tuong deciding whether to wrestle at Benjamin, Tuong said, "At first I didn't really put much thought into it, but then just out of nowhere I told my friends I'm going to wrestle. Everyone was really supportive but mainly more surprised."
Tuong hopes to inspire other female students at school to participate in more sports. "I hope that one day it becomes normal for a female to join any sport without the fear or embarrassment of being judged purely for the fact that she's a woman," she said.
Regarding her presence in such a male-dominated sport, Tuong reflects, "I think it's not so much that the guys that are intimidating but thinking about getting cauliflower ears. Overall, I'm pretty excited to see what I'll learn and to meet new people."
Tuong's decision to join the team has had nothing less than strong support from her fellow teammates and coach German.
Bucilli who transferred from Wellington High School in his sophomore year is excited to have Tuong join the squad as he has had a female on his wrestling team before. "My freshman year at Wellington we had an amazing team with a female on the team. I had practiced with her throughout middle school as well, and she was one of the best wrestlers I ever got to work with. She was a women's state champ in high school my 8th-grade year and went on to the biggest high school national tournament of the year in NC. As far as Teresa, I would love to work with her in practice and help her progress as a wrestler. Giving her the opportunity to wrestle as a sanctioned women's wrestler will help bring in girls to promote Benjamin women's wrestling for the future," he said.
Coach German said, "[Teresa] deserves the recognition for trying a male-dominated sport, and we are all looking forward to her being part of this great team."
Other wrestlers Coach German expects to be making a mark this year include: sophomore Colby German (competing as a lower weight), senior Khani Johns (upper weight), senior Joey Shmidt (upper weight), junior Danny Gonzalez (upper weight), junior Gabe Griffith (upper weight), and junior Dalton Lyons (upper weight).
Due to COVID-19, the team will be competing in more dual meets compared to Individual Bout Tournaments (IBTs), a staple part of the team's past, as IBTs are not allowed in Palm Beach County.
Fortunately, the team has already taken precautions on a school level to protect students from the spread of COVID. Coach German said, "We are taking many precautions; there will only be 10 wrestlers in the practice room at any given time. The team has been given a spot outside the wrestling room for conditioning to compensate for overflow. This will allow the lower weights to practice together and the upper weights to be together."
Though this season will be different from previous years as COVID-19 mandates will be in effect, as well as a new lineup of wrestlers participating this year, the team still expects to compete well and accomplish new records at the school.
Coach German said, "The expectations for the upcoming season are very high. We will be competitive in all the dual meets that the team will be competing in. This year we will be wrestling some of the best talent in Palm Beach, Martin and St. Lucie's counties. I have created a tough schedule for the team and we are ready to roll."
Leave a Comment
About the Contributor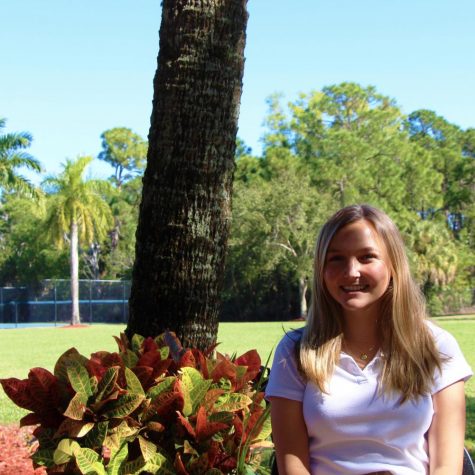 Nadia Poncy, Social Media Director
Hi, my name is Nadia Poncy, and I am currently a senior at Benjamin. I am the Social Media Director for The Pharcyde. I play golf and am part of the JV...