School Welcomes Kevin Jacobsen as New Dean of Students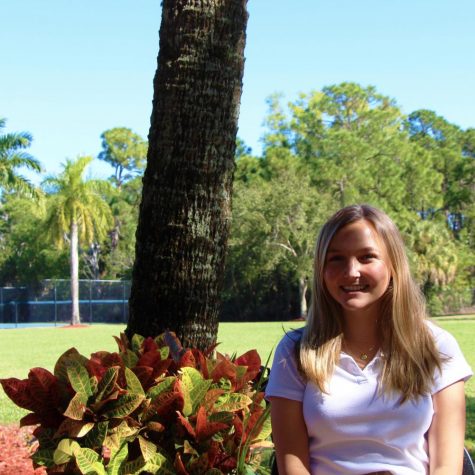 More stories from Nadia Poncy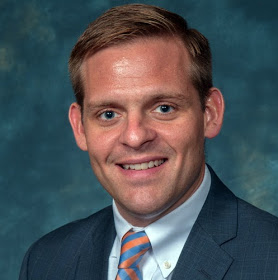 On Monday, Sept. 14, the Benjamin Upper School community welcomed Mr. Kevin Jacobsen as the new Dean of Students. The Upper School Dean's responsibilities were taken up by members of The Upper School leadership team during the month the school did not have a dean.
Following Dean Ball's move to the Lower School where she now serves as an associate teacher with the second grade,  the Upper School's administration began the new search for the new Dean. They quickly received materials from more than 40 qualified applicants. 
A hiring committee of several administrators and led by Mr. Carr conducted a series of interviews before selecting Mr. Jacobsen.
"We believed that Mr. Jacobsen would best fit the role as Dean of Students as a result of his previous experience and strong skill set," he said.
Mr. Jacobsen not only would make a perfect fit to the Benjamin Community as noted by Mr. Carr, but he also has a very experienced background. His resume includes being Dean of Students for five years at Xavier High School in New York City, a Catholic, all-male high school of 1050 students. Previously, Mr. Jacobsen had served as an Associate Dean of Students at Gonzaga College High School, his alma mater in Washington, D.C, from 2007-2015. 
As Dean of Students, Jacobsen's role at Benjamin includes managing student affairs, overseeing Upper School security, and working as a key liaison among students, families, and the Upper School's faculty and administration. 
Over the last several weeks, Mr. Jacobsen has made a strong impression. Senior Alex Michelon said, "I was really sad when I first heard that Dean Ball would no longer be at school. After meeting Mr. Jacobsen though, I was positive he'd fit right into the role of Dean. He is kind, has great energy, and at the same time will have enough discipline with students to maintain our amazing school image."
English teacher Mrs. Sharon Wendler said, "I love that he's filling the gap of the club hiatus because we had some logistial [issues], and he really has made that a priority so that the clubs can get back in business and [so that] we can start now that we're in October. I also think he has been upholding [disciplines], and when I hear students complain, I think that means he's doing his job [correctly]. I think he is supportive, but he has standards, and I think that he's going to be a great fit."
Mr. Jacobsen is similarly excited about joining the Upper School family. "I'm looking forward, most importantly, to getting to know the students, faculty, and administrators that make up the community.  I think a real communal feel is of paramount importance to any successful school, so that would be first on my agenda.  Secondly, I look forward to experiencing the typical day-to-day interactions as well as the yearly traditions that make a school unique."
Unfortunately, due to COVID, trying to meet students and teachers is a challenge which Mr. Jacobsen has acknowledged; nevertheless, he plans to try to learn as much as possible given the circumstances.
Mr. Jacobsen's previous two schools were both single-sex institutions, unlike Benjamin. Mr. Jacobsen is aware of the differences between an all-boys school and a co-ed school and knows he will need to make adjustments. 
He said, "Any school that has been around as long as the other schools I've worked in (Gonzaga HS in Washington, DC and Xavier) have their own culture, and so does Benjamin. I think the role of the Dean of Students is to first understand that and act accordingly." There is certainly a period of observation that should take place before trying to change anything.  The rules that applied to other schools don't apply here and vice versa, so I can't say for certain what I will change.  All I know is to treat everyone equally and with dignity and respect, so that will be my approach."
Mr. Jacobsen already has several goals in mind for his time at Benjamin. "My goal is to become a real part of the community in a positive way.  I know Deans can be looked at as the "bad guy," but there is a way to convey rules and protocols that are in place for students to understand why they exist and why it's a problem when they aren't adhered to.  I would never want students to feel that rules are in place just for the sake of having rules.  I think Benjamin students will find that I will support them in any activity they are a part of, whether it be athletics, drama, speech and debate, or anything else outside the classroom," he said.
In addition to his work on campus, Mr. Jacobsen is excited about living in South Florida. "I also have family in Miami as well as Hilton Head Island, so the location of the school was extremely appealing too. My wife and I also had our first child, Taylor, in May. We knew we wanted to raise her closer to family, so it really seemed like everything fell into place. We could not be happier so far," he said.
Leave a Comment
About the Contributor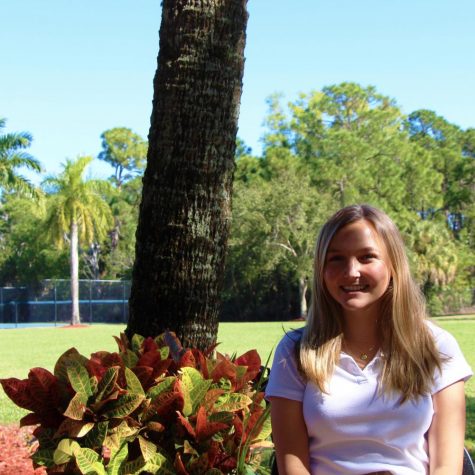 Nadia Poncy, Social Media Director
Hi, my name is Nadia Poncy, and I am currently a senior at Benjamin. I am the Social Media Director for The Pharcyde. I play golf and am part of the JV...