Tide Rolls Over Buckeyes
Alabama defeats Ohio State for National Championship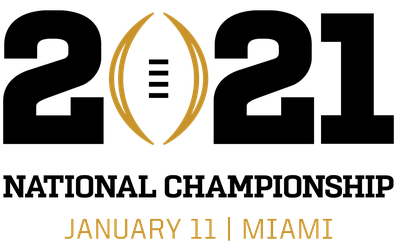 In August, players from around the country voiced their opinions on whether the college football season should take place during the global pandemic. Now, a season to remember is in the books. On January 11th, two of the best teams in the country, #1 ranked Alabama and #3 ranked Ohio State went head-to-head for a chance at the National Championship trophy. After a close first half, and a dominant second half from Alabama, the Crimson Tide won with a final score of 52 to 24. 
Going into the playoffs, many people speculated how well Ohio State would be able to compete with Alabama and Clemson since they had only played six games this season. For comparison, Alabama and Clemson played over 11 each, but when Ohio State beat Clemson in the college football semifinal, almost everyone started to believe in the Ryan Day-coached Ohio State team.
This game was a test between each team's best players, and the Alabama stars definitely performed. Heisman-winning wide-receiver Devonta Smith was almost non-coverable with 12 receptions for 215 yards and three touchdowns in the first half before leaving with a hand injury. Smith, who ended the thriller 2017 National Championship by catching a pass from current Miami Dolphins quarterback Tua Tagovaila, finished his Alabama career as the leading career receiver in Southeastern Conference history. His quarterback, Mac Jones who finished third in the Heisman voting, threw for over 500 yards and five touchdowns. Jones, will enter the draft this year after only starting one year for Alabama and winning the Championship. Star running back Najee Harris found the endzone twice to help Alabama secure the victory. 
Although coming out with intensity, Ohio State fell short of keeping up with the high-powered Alabama offense after losing star running back Trey Sermon in the first quarter due to injury. Throughout the game. Justin Fields, the speculated second-best quarterback in the upcoming draft, disappointed fans since he only threw for 197 yards on 33 attempts. Although Fields had a tough game, this may have been from the hard-hit he suffered in the Clemson game to his ribs. On the defensive side, after forcing a first-quarter fumble from Mac Jones to tie the game up, it was all downhill, with many sports analysts wondering how they let the Heisman Trophy winner get so wide open every play. Even though they lost, Ohio State still had a great season finishing first in the Big 10 and upsetting number two ranked Clemson in the College Football Semifinal.
"I am proud of Ohio State for even competing after only six games, and I am happy we even had a season," said freshman Jpaul Jacobs.
Many sports fans and analysts believe this was one of the best Alabama teams that Head Coach Nick Saban has ever had, and that may be true with many NFL first-round prospects on the starting roster including Devonta Smith, Najee Harris, and Mac Jones. After a great season, this team secured Alabama's 18th national championship win and Nick Saban's seventh overall. While some football lovers were disappointed with such a blowout victory from Alabama, most of the football world was just happy there was able to be a season.
Leave a Comment
About the Writer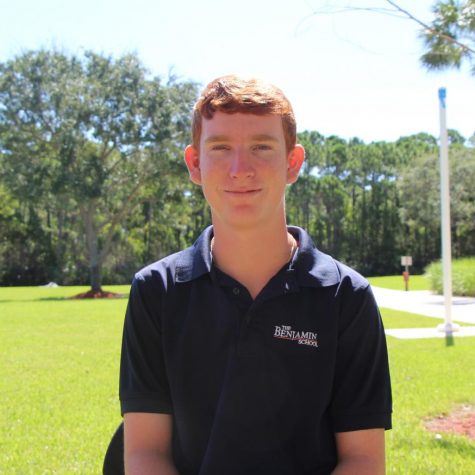 Matt Marasco, Sports Editor
Matthew Marasco, a staff writer for The Pharcyde. Now in his second year of The Pharcyde as a sophomore has attended Benjamin since Kindergarten. He likes...