Equestrians Excel: Two Buccaneer Horseback Riders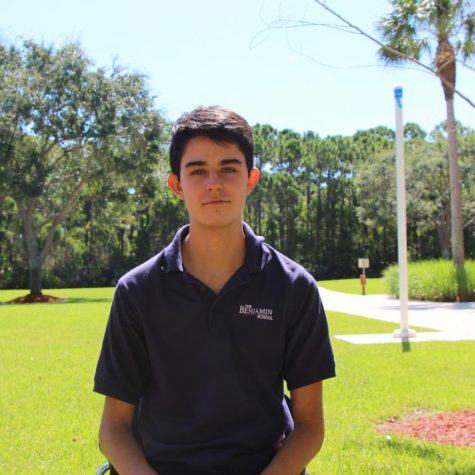 More stories from Evan Liberman
When asked about what sports Benjamin students participate in, a typical response would probably include track, tennis, football, baseball, basketball, and so on and so forth. However, one of the most overlooked sports that Benjamin students, like Caelan Brindise and Olivia Martinez, take part in is horseback riding. 
Brindise, a junior who is in her third year at Benjamin, began riding horses at just six years old and her primary motivation for getting into such a unique sport at such a young age was watching her neighbors' horses.
"I took an interest [in their horses] and have been riding ever since," Brindise said.  
Brindise's near-decade of riding and dedication to the sport has taught her many valuable life lessons. 
"Horseback riding has taught me a lot of responsibility because you are not only responsible for yourself but the care of an animal too," she commented. 
The sport, while challenging, has provided Brindise with great and impactful memories that she could not have attained otherwise. 
"Going to nationals and getting reserve champion at medal finals are some of my lasting memories. I have qualified for regionals almost every year in IEA [Interscholastic Equestrian Association] and am going to zones in North Carolina this month," she stated. 
One of the most interesting parts of horseback riding according to Brindise is the preparation and skill that it involves. 
"There is definitely a lot more that goes into it than what I initially meets the eye, similar to many sports. The movement and position of your body can [drastically] affect the way the horse moves," she wrote in a Mar. 5 email. "Lots of leg strength is necessary to keep you on the horse as well," she added.
Like Brindise, Sophomore Olivia Martinez is also a dedicated and seasoned horseback rider. 
"I started horseback riding when I was about 4 and did it for about a year… I was not a huge fan of the original barn I went to[,] so I wasn't riding for about 3 years. I was approached by one of my Mom's coworkers who had a friend that owned a boarding barn. She asked me if I would go out and try riding for a second time. When I rode… again I realized how much I missed the sport and fell in love with it all over again. I've been riding with the same trainer ever since," Martinez wrote in a Mar. 6 email to The Pharcyde. 
Martinez was first introduced to horseback riding through her father's business. 
"My Dad is in the exotic car business and has a large number of clients in Wellington. [S]o, from a young age, I was surrounded by horses with him. He and I were occasionally invited to Polo matches and large jumping events… where I really learned to value the sport. Seeing all the professionals ride fascinated me and in those moments I realized I wanted to do it too," Martinez stated. 
Olivia's years of riding have left her with several valuable life lessons. 
"I think the most important thing I've learned from riding is patience and responsibility. Most people fail to realize that riding is a team sport and the only difference between it and other sports is that your own teammate can't speak the same language as you. When it comes to you and your horse, communication and connection are most important. … [Y]ou're constantly held accountable for the life of a 1,200-pound animal," she said.
Moreover, Martinez has been exposed to very unique experiences as a result of her sport. For example, just prior to a horse show, her horse was spooked and ran away, throwing Olivia off in the process. Everything worked out, however, as the pony was caught and its rider was unscathed. Martinez believes that the event serves as a reminder that horseback riding is capable of throwing anything one's way. 
Both Caelan and Olivia have come away with many important skills, both athletically and character-wise, as a result of horseback riding. The sport's many challenges and accompanying life lessons make it just as important as more popular sports in the eyes of Brindise and Martinez. 
Leave a Comment
About the Contributor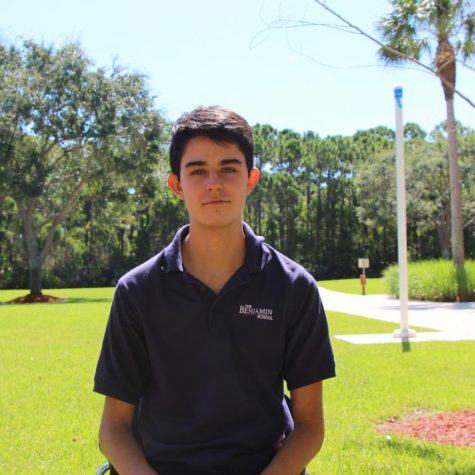 Evan Liberman, Managing Editor
Evan is a senior and in his third year at The Pharcyde. He serves as Managing Editor of the newspaper and is President of the affiliated writing club....