US Welcomes New Learning Specialist, Ms. Rizzitano
Benjamin's Student Services Department has a new addition this spring: Learning Specialist Ms. Melissa Rizzitano.
Ms. Rizzitano, a school psychologist by training, arrives from Mashpee Public Schools in Boston, Massachusetts, and is excited to get to work in the Benjamin community.
To this end, Ms. Rizzitano was drawn to Benjamin by the sense of community the School fosters.
"I've already met so many kids. I really like the ability to interact with the students, [and] I like developing relationships with students. I like that here I can be really involved with the kids," said an excited Ms. Rizzitano. She also noted that she was drawn by Benjamin's small size, which makes her goal of working with students as closely as possible much easier.
Ms. Rizzitano's job is a new one at Benjamin. Commenting on what she will be doing day-to-day, she stated: "One of my responsibilities [is] to work with kids who need accommodations–testing accommodations mainly… I'll be working out of the Learning Commons a lot," she said. "We're also hoping to start a study skills curriculum and [helping students] be in a structured environment," she added.
However, Ms. Rizzitano's job will differ from those of Dr. Yates and Dr. Taylor. Speaking to this distinction, she said: "Dr. Yates is a social-emotional counselor. I'm not focused on social-emotional, but more on the learning strategies for students."
Elaborating on Ms. Rizzitano, Director of Student Services Dr. Amy Taylor said: " Her role is very different from Dr. Yates' as she is a school counselor who supports mental health issues [rather than] learning issues. We will work together as a team, however, to support parents, teachers, and students."
In fact, the Student Services Department is excited to have Ms. Rizzitano as a part of their team. "She [is] a wonderful addition to the Upper School as she brings a depth of education and experience and great energy and enthusiasm," stated student services counselor Dr. Yates. Echoing Dr. Yates, Dr. Taylor "is thrilled to have [Ms. Rizzitano] at Benjamin " and thinks the "School is lucky to have her," too.
If you're looking for Ms. Rizzitano, you can find her in the Didsbury Learning Commons or in her office next to Dr. Taylor's in the Student Services Suite. Welcome to Benjamin, Ms. Rizzitano.
Leave a Comment
About the Contributor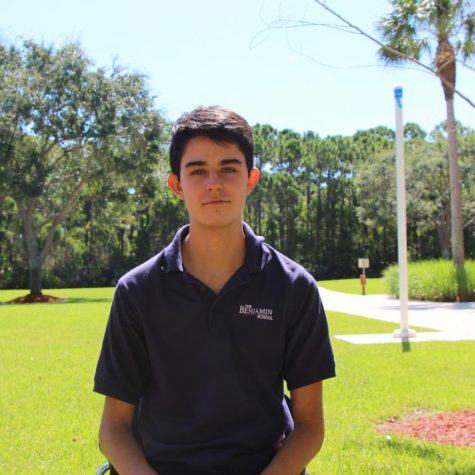 Evan Liberman, Managing Editor
Evan is a senior and in his third year at The Pharcyde. He serves as Managing Editor of the newspaper and is President of the affiliated writing club....