Put the Bumpers Away, Led by New Coach, Bowling Teams Ready to Succeed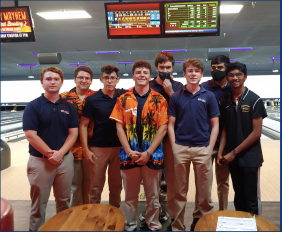 With friendship, teamwork, and hard work, both the boys' and girls' bowling teams started off the season well and have hopes to continue to do so.
Math teacher Ms. Laura Priola is this year's coach, taking over after Dr. Hope Myers left the school. Ms. Priola admits that it'll be tough to fill the void left by Dr. Myers, but she hopes that she is fit to do so.
Ms. Priola has found that it's very easy to work with both the boys' and the girls' teams.
"The students are easy-going, fun to be around, and always helping each other. The camaraderie and team spirit are contagious,"  she said.
With the leadership of Ms. Priola and this year's captains, senior Gerald Bissell for the boys and senior Eden Jozsa for the girls, both teams have jumped out to a great start to the season. The boys have lost one game so far, boasting a 3-1 record, while the girls have dropped two games and are 2-2.
Ms. Priola has noticed the impact that Bissell and Josza have had through their leadership, calling them both amazing leaders. 
Just as Ms. Priola has praise for her two captains, Josza commends Ms. Priola for all that she has done in her short stint as coach thus far.
"Ms. Priola has been doing a really good job at encouraging everyone on the team during matches," Josza said.
As the captain, Bissell has embraced the role of being a leader this year.
"I hope to bring my experience from past years to help newer bowlers," Bissell said. "When you're out on the lanes, you're only playing against yourself. Bowling is a big mental game, and I think that I can help my teammates in that regard."
Bissell has high expectations both for the team and himself this season, but he certainly believes that they can be accomplished. 
"I think the team can go far this year," Bissell said. "As long as we all stay consistent, we can make a run in the playoffs. I've always had the goal of being on the leaderboard in the gym, so hopefully, I can make it up there in my final season."
There will be some tough divisional opponents in the way of the boys, mainly Jupiter and Dwyer, as both schools made it to states last year.
Josza is the lone senior on the girls' team, so it is no surprise that she, like Bissell, has looked to help the younger players on the team.
"I try to be very upbeat during practices and matches to spread a positive spirit through the team," Josza said. "This year's team is a fun group of girls who are mostly underclassmen, so I really try to form connections with them."
Junior Aadi Patel joined the team this season, and he has instantly found the season to be extremely enjoyable.
"Everyone's so friendly, including other teams. There's a lot of sportsmanship, and it's a lot of fun," Patel said.
A contributor to that increased energy is the absence of a COVID-19 affected season. As a member of the team last year, Josza has noticed the difference in the level of enthusiasm between last year compared to this year.
"There is also a new excitement this year during matches that were lacking last year due to COVID-19. Other teams, as well as ours, are always super excited to get to the alley and have a good time," Josza said.
Both the boys' and girls' bowling teams have kicked the season off on a high note and will look to bring their momentum and liveliness into each game.
Leave a Comment
About the Contributor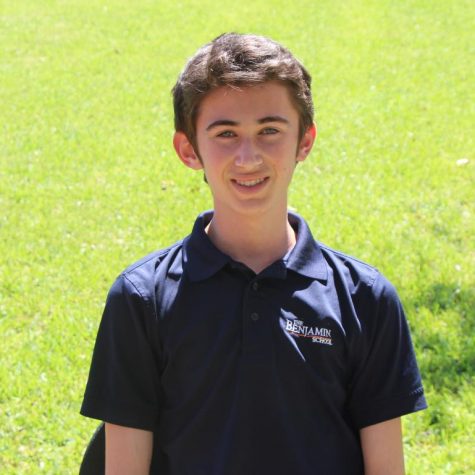 Charlie Spungin, Editor-in-Chief
Charlie Spungin is a senior and has been a member of The Pharcyde for four years. He is the Editor-in-Chief and formerly the Copy and Sports Editor....