Upper School Media Programs Strike Gold in Yearly Scholastic Press Awards
Everyone at the Upper School who has seen the work of our media programs knows that they are among the best in the nation. Now, The Pharcyde, Benjamin TV (BTV), and Treasures (the Yearbook) are getting recognized for it.
"It's an acknowledgment of how far we've come trying to bring the book up to speed with what a publication we should be generating at The Benjamin School," said Yearbook advisor Mrs. Kristen Hewitt.
Mrs. Hewitt thinks of this award as only the beginning of Benjamin's Yearbook, as this is the first time it has received a Scholastic Press Award.
"We are honored to receive this award, but we still want to continue to improve the Yearbook. We still need to continue improving our writing, design, and coverage of stories," added Ms. Hewitt.
As for BTV, they applied for awards differently this year. They are going to submit three different newscasts that are each going to get graded differently. Then, they will get a cumulative grade for all three.
The production team has only submitted one of their newscasts, and they learned they received a gold award. Now, they will submit the other two newscasts and have to wait and hope to receive more gold awards.
"It's a great honor, it's a good reflection of the kids and the hard work they put into this production," said the Director of BTV Mr. Kenneth Archer. "We have medaled each year, including this year where we got the ace for the first broadcast we submitted, and it shows the time we have put into the whole news process."
Across campus to Room 501 and The Pharcyde, Dr. Peruggia is happy with the staff's result, particularly after a lackluster performance the year prior.
"The award speaks to the efforts of the entire staff of The Pharcyde, especially after having a year where they didn't do so well in the awards," said The Pharcyde advisor Dr Peruggia.
"It shows how our new approach to things is paying off and is receiving the accolades that it rightly deserves," added Dr. Peruggia.
The Upper School is proud of The Pharcyde, BTV, and the Yearbook's hard work and knows that these awards are well-deserved.
Leave a Comment
About the Contributor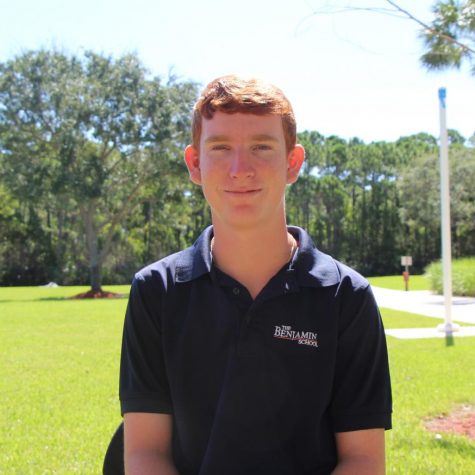 Matt Marasco, Senior Editor
Matthew Marasco, a staff writer for The Pharcyde. Now in his second year of The Pharcyde as a sophomore has attended Benjamin since Kindergarten. He likes...