Skits, Speeches, Sobresalientes: Bucs Win 3rd Place at Conferencia
Conferencia is an annual Spanish-speaking and fluency competition held in Orlando; this year 16 estudiantes participated in the event which took place at The Wyndham Resort on Mar. 9-11.
"The FSSC is a state competition that invites schools from all over Florida, and they bring up to 16 students to compete. There are two major divisions: One is called A and B, which is for kids that are non-native speakers. The other one is called C and D, which is for kids who are native or heritage speakers," said Sra. Gonzalez-Lopez. 
This competition tests students' Spanish abilities through a variety of challenging and rewarding disciplines.
"The students get to compete for two days in two different types of competitions. One is called Impromptu Speeches. You are given three of the 16 topics randomly and you choose whichever one of those three that you want to do. In the second competition, you have to either recite a declamation or be a part of a play," added Sra. Gonzalez Lopez.
The students who went to Conferencia enjoyed all the different events they had to prepare for. There were group and individual competitions, which allowed everyone to participate for both themselves and the school.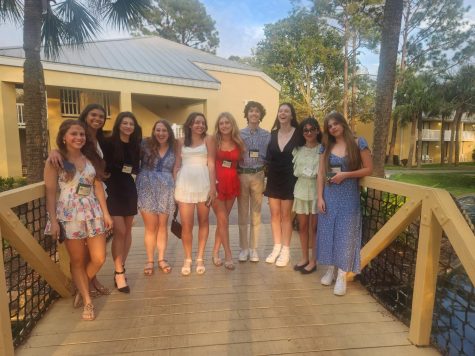 "In Conferencia, we went and we performed a play with the entire group. We also performed, individually, either impromptu speeches or poems that we had to memorize," said sophomore Jonathan Vidal.
Conferencia teaches students more about Hispanic culture and helps them perfect their language skills.
"I thought it was a great experience to help enrich my Spanish understanding and overall connect more to the culture," shared Vidal, "I learned many new things at Conferencia and was able to practice my Spanish in a positive environment."
Those on the Conferencia team were very happy with their performance, as they improved from last year and received many "sobresalientes," or perfect scores.
Vidal was thrilled, "I got a perfect score or a 40 out of 40, and on the play, we got a 37 out of 40. That is a sobresaliente, which is the highest award. Overall, our play improved from last year. We won third in our division."
This year's Conferencia was a success; everyone on the trip enjoyed bonding with their classmates and going somewhere new. ¡Felicitaciones al equipo!
Leave a Comment
About the Contributor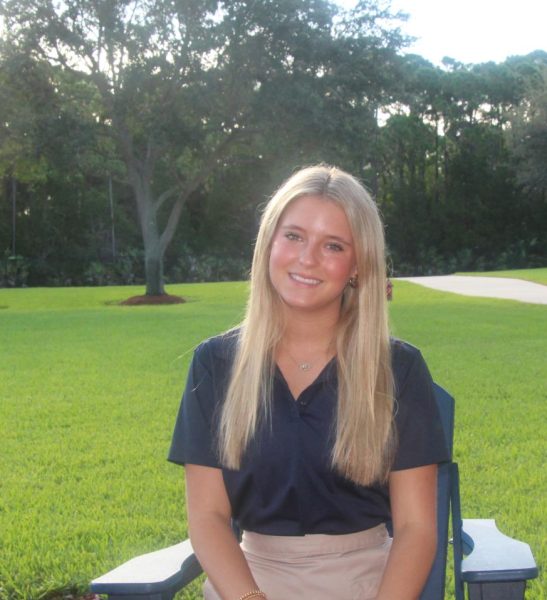 Haley Roth, Associate Editor
Haley Roth is a sophomore at The Benjamin School, and is a second-year staff writer for The Pharcyde. Haley has attended the Benjamin School since kindergarten....