The FHSAA's Lack of Ice Hockey Players Doesn't Stop These Passionate Players
Benjamin has a plethora of sports offered at the School, but one sports team that we lack is a hockey team which is not necessarily popular in the tropical climate of South Florida, but that doesn't stop several students from finding a way to play it.
Junior Joey Slyh and sophomore Carson Krul are two students from the School who play travel hockey. Both have been playing hockey from a very young age and continue to play as well as participate in other team sports at school.
Slyh has been playing hockey since he was six years old and also plays soccer for the boys soccer team here at school. Playing hockey, however, takes up a significant amount of time as Slyh says he experiences.
"Hockey is definitely a large commitment as any travel sport would be. I haven't had to miss school days this year for tournaments, but I have had to in years past. Although I haven't missed classes, it does take a lot of time out of my days after school since I play in Lake Worth, and I am often traveling a lot on the weekends, specifically to Tampa and Clearwater," said Joey Slyh.
Krul, a member of the boys lacrosse team here at school, said that hockey is a commitment, but it doesn't affect him too much other than missing some Fridays for weekend tournaments much like other travel sports. When it does become an issue, it usually occurs during lacrosse season.
"When lacrosse season comes around I usually have 3-4 weeks of hockey left, so I try to manage both but they overlap constantly so it makes it pretty difficult to attend all the lacrosse games and practices at the start," said Krul.
In addition to the time crunch, both Slyh and Krul have faced other difficulties playing a "winter sport" in an otherwise always sunny and hot South Florida.
Krul commented, "Generally, in Florida, there's not many great college hockey opportunities, so if you would want to play at a high college level, you would have to attend a good prep school up north. I just didn't feel like living up north for the last two years of high school was something I wanted to do."
Slyh and Krul put a lot of work into hockey, but not too many students know about their dedication or even their participation in the sport because it is not vocalized by the school. Nonetheless, when asked if they wanted both recognition, they both agreed that it was fine not getting the recognition. 
Krul explained, "I think outside sports shouldn't be recognized at school because most of the time your team doesn't attend your school. I feel it would be pointless to just recognize a single kid when hockey is a team sport."
Hockey is not a sport for the weak as it is a very fast-paced sport with tons of action. Krul and Slyh dedicate tons of time and effort to the sport, but both have a shared passion for it. 
Slyh  said, "I play hockey because it is my favorite sport to play. I like the physical aspect of the game and how competitive and aggressive it can get. Also, it has a very unique atmosphere and is very fast paced."
Those who are interested in playing hockey should reach out to either Carson Krul or Joey Slyh if they have any interest in the sport. Though not very popular in South Florida, it is a very fun sport both to watch and play.
Leave a Comment
About the Contributor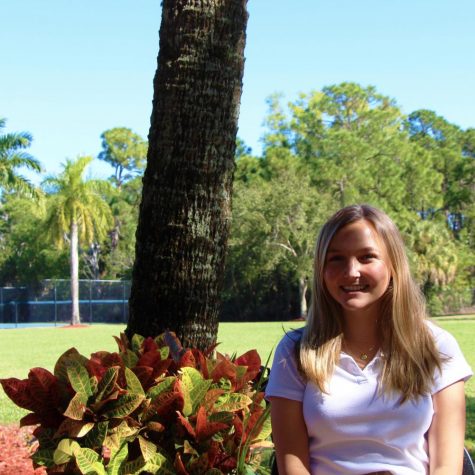 Nadia Poncy, Social Media Director
Hi, my name is Nadia Poncy, and I am currently a senior at Benjamin. I am the Social Media Director for The Pharcyde. I play golf and am part of the JV...