Cum Laude Society Inducts 17 Members of the Class of 2021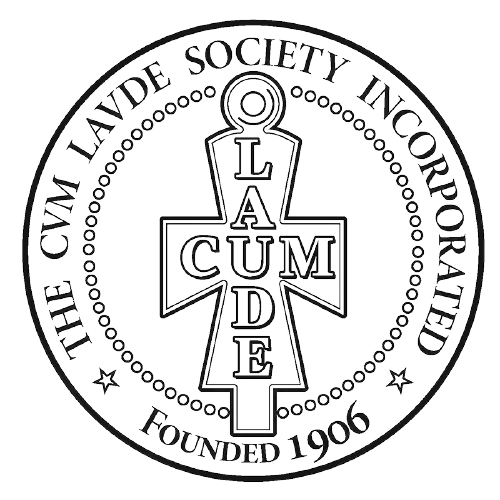 On Apr. 15, 17 members of the Class of 2021 were inducted into the Benjamin School's chapter of the Cum Laude Society, marking another tradition that the School has made work despite the COVID-19 pandemic. 
The induction ceremony began with remarks from Head of Upper School Mr. Fletcher Carr. He spoke about what the Cum Laude Society stands for–namely academic excellence–and that the School has a duty to honor its inductees for "contributing to the academic culture of the Benjamin School." In his remarks, Mr. Carr referenced English teacher and The Pharcyde's advisor Dr. John Peruggia, stating that "with respect to the Cum Laude ceremony, while it is wonderful to recognize the accomplishments of this year's inductees, I hope you all know, success, even in a classroom, doesn't happen in a vacuum." 
Before the formal ceremony could proceed, Mr. Carr inducted Head of School Mr. Dave Faus as an honorary member of the Cum Laude Society and acknowledged two seniors, Jill Salach and Michael Reznik, who excelled academically but did not qualify for Cum Laude because they came to Benjamin after their sophomore year. English teacher Mr. Perry Feyk, who is retiring at the end of this school year, also spoke.
Inductees, who needed to be in the top 20% of their class to qualify for the honor, were then called up individually. They were then given a ribbon to wear at commencement and took a picture with Mr. Faus. 
Senior and inductee Brandon Davis had a positive impression of the ceremony.
"I'm happy that the induction ran smoothly this year; I think I'm not alone in thinking this. Hopefully, next year's inductees will have an in-person audience to congratulate them," Davis told The Pharcyde.
Inductee Nadia Poncy appreciated that the School took the time to host an assembly that she could participate in instead of just showing her and the other inductees' faces in a slideshow format. Moreover, she wishes there was an in-person audience to cheer her and the other inductees on, but understands why that wasn't a possibility due to COVID-19. 
English teacher Mrs. Suzanne McCambridge felt that Mr. Feyk's address was "beautifully spoken." She loved the event despite the fact that it had a different feel to it and the School couldn't experience the normal celebratory atmosphere that accompanies the induction ceremony.
It is evident that despite a year filled with challenges, the administration, with the Cum Laude induction, has once again successfully reinstilled some sense of normalcy in the Benjamin School community.