School Mourns Loss of Beloved, Veteran Lower School Teachers
The Benjamin family lost two of its most cherished members this fall: Lower School French teacher Mrs. Lisa Arline and Kindergarten teacher Mrs. Laura Chesnes. Mme. Arline, a graduate of the first 6th grade class of North Palm
Beach Private School, devoted her entire professional career to her alma mater. Her kind heart, "joie de vivre," and indomitable soul, made an indelible impression on generations of Benjamin students.
Remembering Mrs. Arline, Freshman Sawyer LeFevre recalled her engaging teaching methods: "Mrs. Arline helped me learn by teaching me animals, numbers, and seasons with puppets and songs in Pre K-2 grade, and in grade 3-5 she gave us helpful songs to remember the conjugations of which we still use and know," he praised.
In addition to a 22-year career as a Benjamin Kindergarten teacher, Mrs. Chesnes is also the parent to two Benjamin graduates, Mary and Max.
Freshmen Brianna Cousin remembers the impact Mrs. Chesnes had on her from day one: "She was my first teacher here at Benjamin. She helped me learn the Benjamin values along with the golden rule which is 'treating others how you wish to be treated'. She was a kind person with a big heart and made people feel welcome."
Leave a Comment
About the Contributor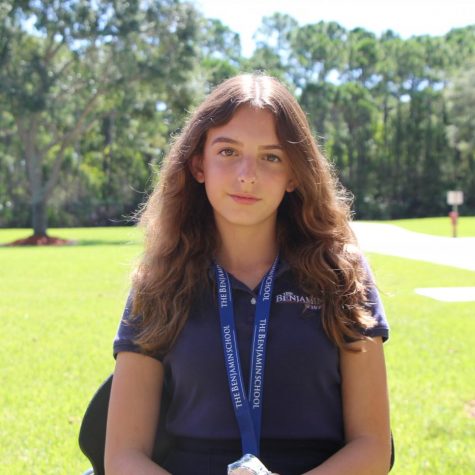 Leah Klein, Staff Writer
Leah Klein is a freshman at The Benjamin School. She has attended Benjamin since WOW. This is her first year on The Pharcyde team. She joined because she...