Upper School Welcomes Eight New Faculty to Campus
As the summer break comes to a close, it's time to welcome some new faculty faces to the Benjamin community. Mr. Clinton Hough, Ms. Kirkland Schuler, Dr. Jade-Elizabeth Smith, and Mr. Richard Soviero will all be roaming the Upper School campus when students return for the 2022-23 school year. 
In last year's May issue, The Pharcyde introduced the Upper School to the rest of this year's class of faculty: learning specialist Ms. Melissa Rizzitano, Math teacher Mr. Joel Hunt, and History teacher Mr. Kenneth Posner. Those new teacher articles can be found in the archives on our website, www.thepharcyte.com. 
Mr. Hough, who will be teaching History, is excited to join the Benjamin Upper School family.
"Teaching here is a great opportunity to share my passion for history. Many of my family friends attended Benjamin and I'm happy to be part of this very special place," said Mr. Hough.
Mr. Hough has most recently been at FIU working on his doctorate, and he has experience teaching in private schools.
"I spent the last 6 years working on my doctorate in history at FIU in Miami. I'm finishing my dissertation and will defend in a few weeks. While a graduate student, I taught history in private schools in Miami and Ft. Lauderdale. I'm originally from Palm Beach Gardens (via Philadelphia) and spent the first several years of my career working here after I graduated from the Citadel," said Mr. Hough.
Social Studies Department Chair Ms. Sara Misselhorn has high praise for Mr. Hough and expects him to bring a high quantity of knowledge to the department.
"He will come in with a wealth of experience educationally and in the topic of social science as a whole," she said. "Mr. Hough is an AP reader and has dealt with student government and a variety of other clubs at his past schools."
Ms. Kirkland Schuler will be joining the Upper School as director of musical programs, overseeing orchestra, band, and choral classes. A spotlight on Ms. Schuler can be found below on page 8. 
The Upper School is also welcoming new Chemistry teacher Dr. Jade-Elizabeth Smith. Dr. Smith most recently taught Chemistry and Physics at Oxbridge. Originally from Memphis, Dr. Smith taught at Memphis-area high schools prior to her move to the Palm Beaches.
"I expect to be able to share my passion for chemistry and science overall, create great relationships with students, and hope to have a successful year," said Dr. Smith, who will be teaching one section of biology and 4 sections of chemistry.
"Dr. Smith has a lot of experience teaching chemistry, so I think she's going to bring that experience from other schools and bring a lot of new ideas to the Science Department," Science Department Chair Dr. James Haley said. "She also has an advanced degree in biochemistry and biology."
Mr. Soviero, who will be teaching the Computer Science classes and some Engineering classes in the Upper School, is a veteran educator whose teaching career originally started in Long Island;  he was most recently at Jensen Beach High.
"I spent my first eight years of teaching in Long Island, New York before coming down to Florida. Here, I taught at Dreyfoos SOA for a few years, but most recently I spent 17 years at Jensen Beach High. I taught Engineering, Computer Science, and Physics at Jensen along with coaching soccer and announcing the school's football games," said Mr. Soviero.
Mr. Soviero is looking forward to teaching at Benjamin, as it is his first time teaching at a private school.
"This will be my 29th year in education. In just a short time of interacting with staff, some major differences have emerged (compared to public school), so I am anxious to get started and get used to the routine and amazing opportunities that Benjamin has to offer," said Mr. Soviero.
Ms. Anna Malone, who has been working at Benjamin part time the last few years, will now be Benjamin's full-time athletic trainer. She was an assistant track coach for years, but she will now be a permanent fixture on campus.
"She already has a relationship with many of our students and knows the school culture, understands the school culture," Athletic Director Mr. Ryan Smith said. "She brings tremendous experience to us, having worked at IMG, Jensen Beach High School, and Palm Beach Atlantic, so she's going to add a lot of value."
If you see any of these new faculty walking around campus, make sure you give them a warm Benjamin welcome.
Leave a Comment
About the Contributors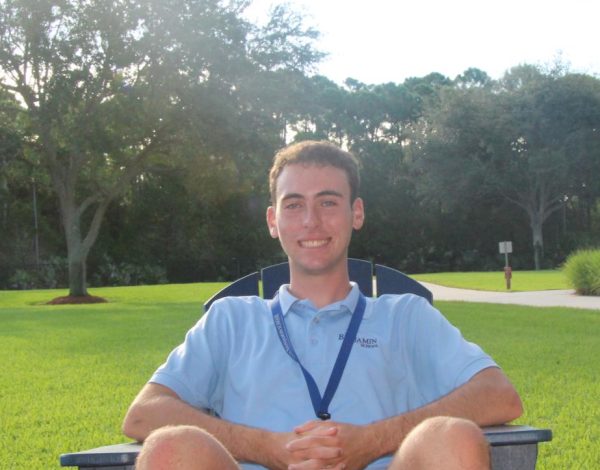 Joey Tomassetti, Senior Editor
Joey is a senior and is going into his third year on the Pharcyde. He is a member of the Editorial Board of the paper. He is a member of three varsity...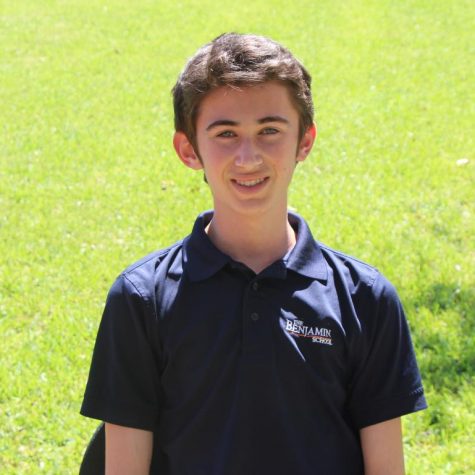 Charlie Spungin, Editor-in-Chief
Charlie Spungin is a senior and has been a member of The Pharcyde for four years. He is the Editor-in-Chief and formerly the Copy and Sports Editor....