Social Studies Department Ready to Welcome Back Anderson and Cordrey
As we look toward the Spring Semester, the Upper School anxiously awaits the return of two veteran teachers back to the Social Studies Department.
Mr. Steven Anderson and Coach Peter Cordrey are returning to share with students their deep knowledge about government and finance, respectively.
Social Studies teacher Mr. Anderson, who has been educating minds for the past two decades at Benjamin, will be teaching semester courses in Government and Economics as well as offering the student-favorite History of Florida and the Caribbean class.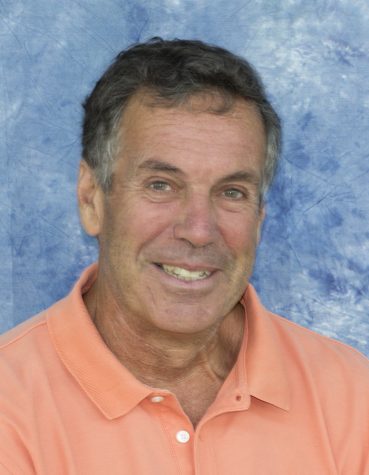 During COVID-19, Mr. Anderson disappeared from the second floor hallway he usually called home, opting to relocate to students' computer screens. Having finished the 2019-2020 school year on Zoom, Anderson remained online throughout all of the 2020-2021 school year as well.
Regarding his return to campus life, Anderson shared, "I am looking forward to returning- it has been a long time." During his time off during the first semester, Mr. Anderson and his wife, Charlene, enjoyed life in Cape Cod.
Senior Jake Haggard, who has had Mr. Anderson as a teacher for Government and Economics, expressed his excitement about Anderson's return: "He's a really relatable guy, [we both] like sports and he's really outgoing", Haggard continued, "We do a lot of interactive projects and we do a lot of talking in class, it's not just all essays and homework so I think that makes his class really effective."
Haggard is looking forward to having Mr. Anderson for a second time in the History of Florida and the Caribbean.
When asked if it will feel different because Mr. Anderson was not here during the first semester, Haggard said, "No; I mean I feel like I will just pick up right where I left off with Mr. Anderson and I think we'll have a good time."
For his part, Mr. Anderson is
most looking forward to leading a new group of students to the Grena-
dine Islands in March for his annual service-learning trip.
When asked about his potential retirement, Anderson jokes, "I always take things one year at a time– like Tom Brady."
While Anderson's return to the Social Studies Department will indeed make it feel more like old times, the additional return of Coach Cordrey will make the department feel complete.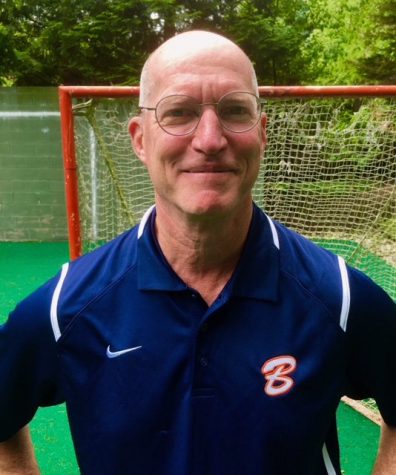 Head Varsity Lacrosse Coach and Social Studies teacher Mr. Cordrey has had previous experience teaching as an adjunct professor at Seton Hall University's business school, teaching "money and banking." As he did last year, Coach Cordrey will be teaching one section of Economic Issues, a course that focuses on personal financial issues, budgeting, earning, taxes, spending, saving, and investing.
Mr. Cordrey aims to deepen his relationship with the school and better understand what his players were experiencing during the school day: "I enjoy teaching all students including those who play in our lacrosse program. I also firmly believe that coaching is teaching and teaching is coaching."
Senior Lacrosse player Peter Cenci has had Mr. Cordrey as a coach for the entirety of his high school career. Cenci looks forward to enaging with his Coach in a different forum, explaining, "I am very excited for his class, he is a good mentor and its going to be different to see him as a teacher compared to coaching, I see two different sides of him."
Mr. Cordrey is excited to see his students and players realize their dreams.
Head of the Upper School and Current Issues History Social Studies Teacher Mr. Fletcher Carr is excited to welcome two veteran teachers back to school. He said, "Mr. Anderson's and Mr. Cordrey's collective experience–both in schools and life–adds many positive dimensions to our faculty and program. Most importantly, both bring incredible skills at connecting with and inspiring our students".
Both Mr. Anderson and Mr. Cordrey have been updated and are aware the changes with the COVID-19 protocols, the growth of the school, and the sense of spirit in the community.
Leave a Comment
About the Contributor
Clara Schor, Social Media Director
Hi I am Clara Schor. I have been on the Pharcyde since Freshman Year. I like to write about features on people. I like my friends. I like the Pharcyde....